User Settings
Every CloudCasa account is associated with an email address (which is sometimes called an email ID). You can log in to CloudCasa by entering your email address and account password. In the User Settings pane, you can configure your user account options and take actions, for example, resetting the password.
See also
You can manage users if your user role permits it in your organization. That is, you can add a new user by sending an invitation email to the person, edit the role, or delete this user from your organization. For more information about this task, see Users.
Configuring user settings
Take the following steps to configure your user settings.
In any page, click the menu button (≡).

Click User Settings to open the User Settings pane.

In the User Settings pane, configure the following settings:
First Name

Enter the first name.

Last Name

Enter the last name.

Email notifications

Send an email alert to the email address.

Configure Multifactor Authentication

Enable this option to enable the multifactor authentication.

Reset password

Click this button to reset the password of your CloudCasa account.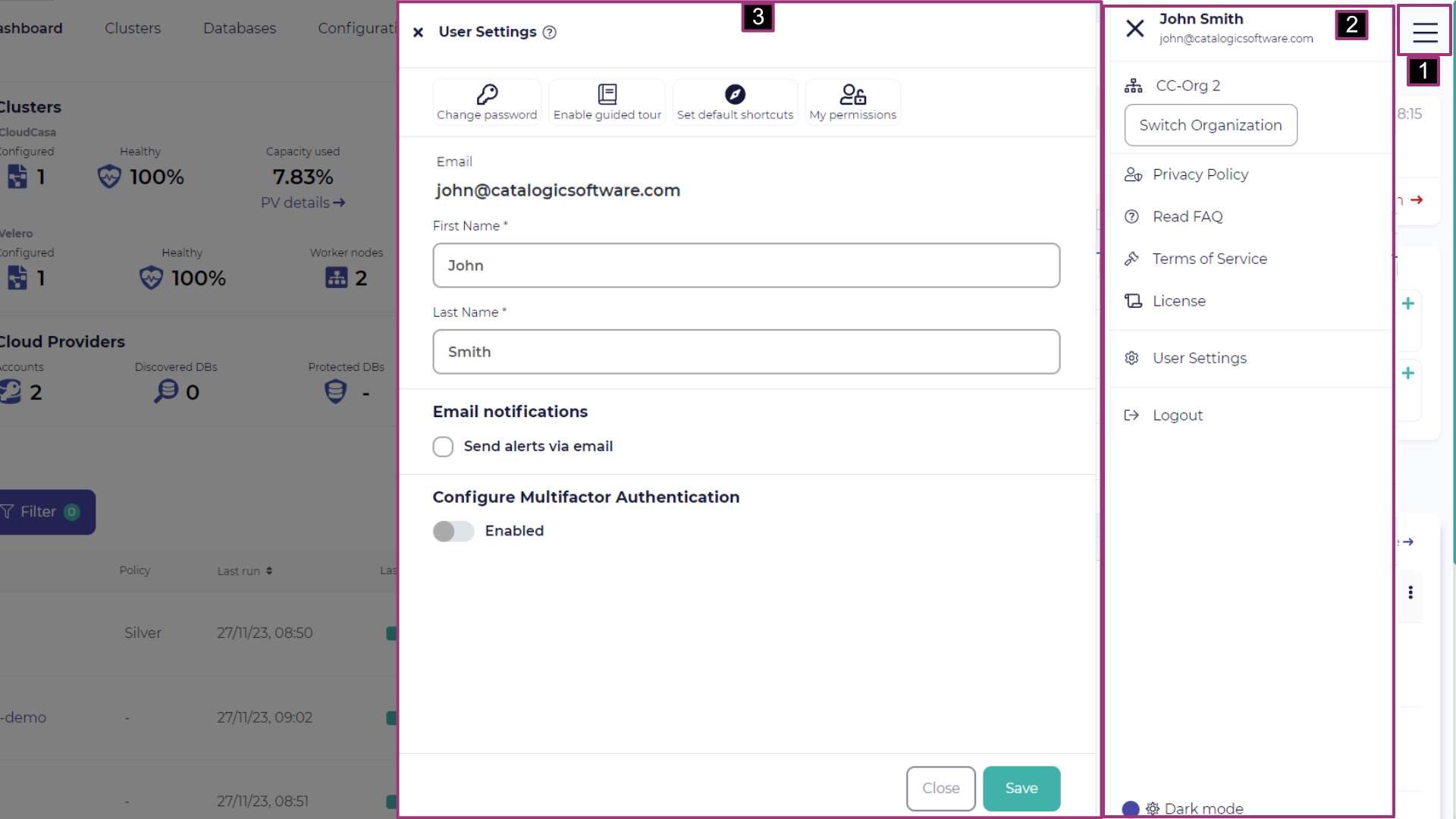 Tip
You cannot change the email address of the CloudCasa account.