Cluster Restores
The Protection/Cluster Restores page shows all configured restore job definitions, and allows you to run them, edit them, delete them, or create new ones. Restore definitions are retained so that they can be modified and/or re-run later if desired. You can simply delete any old restore definitions that you don't wish to save.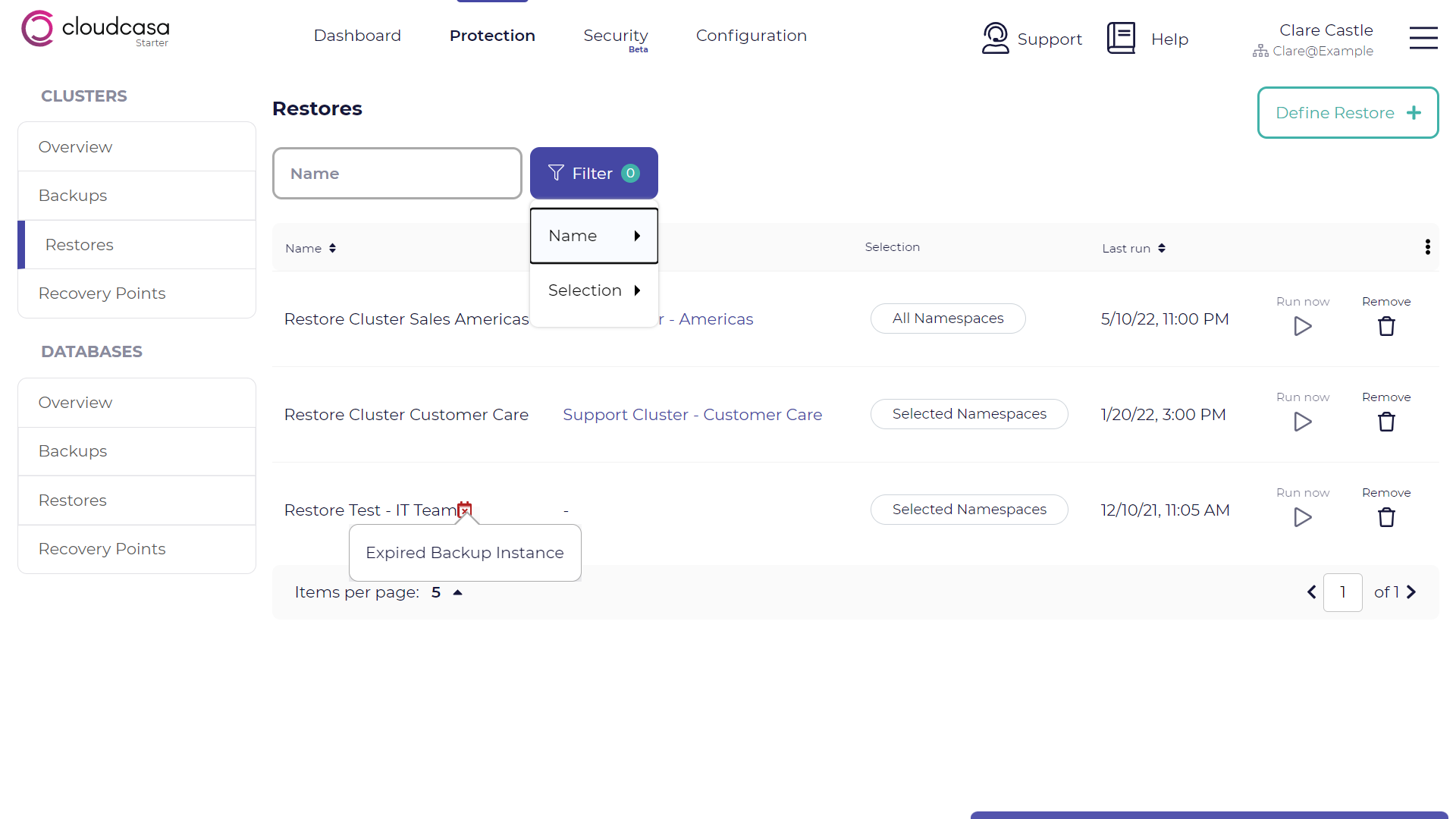 In the restore job list, each item has the following action buttons to perform actions on the job:
Run now

Run the restore job immediately.

Remove

Delete the restore job.