Service Plans
The Service Plans page displays the available CloudCasa service plans and allows you to subscribe to a plan, change plans, or cancel an existing subscription.
In the menu bar, go to Configuration > Service Plans.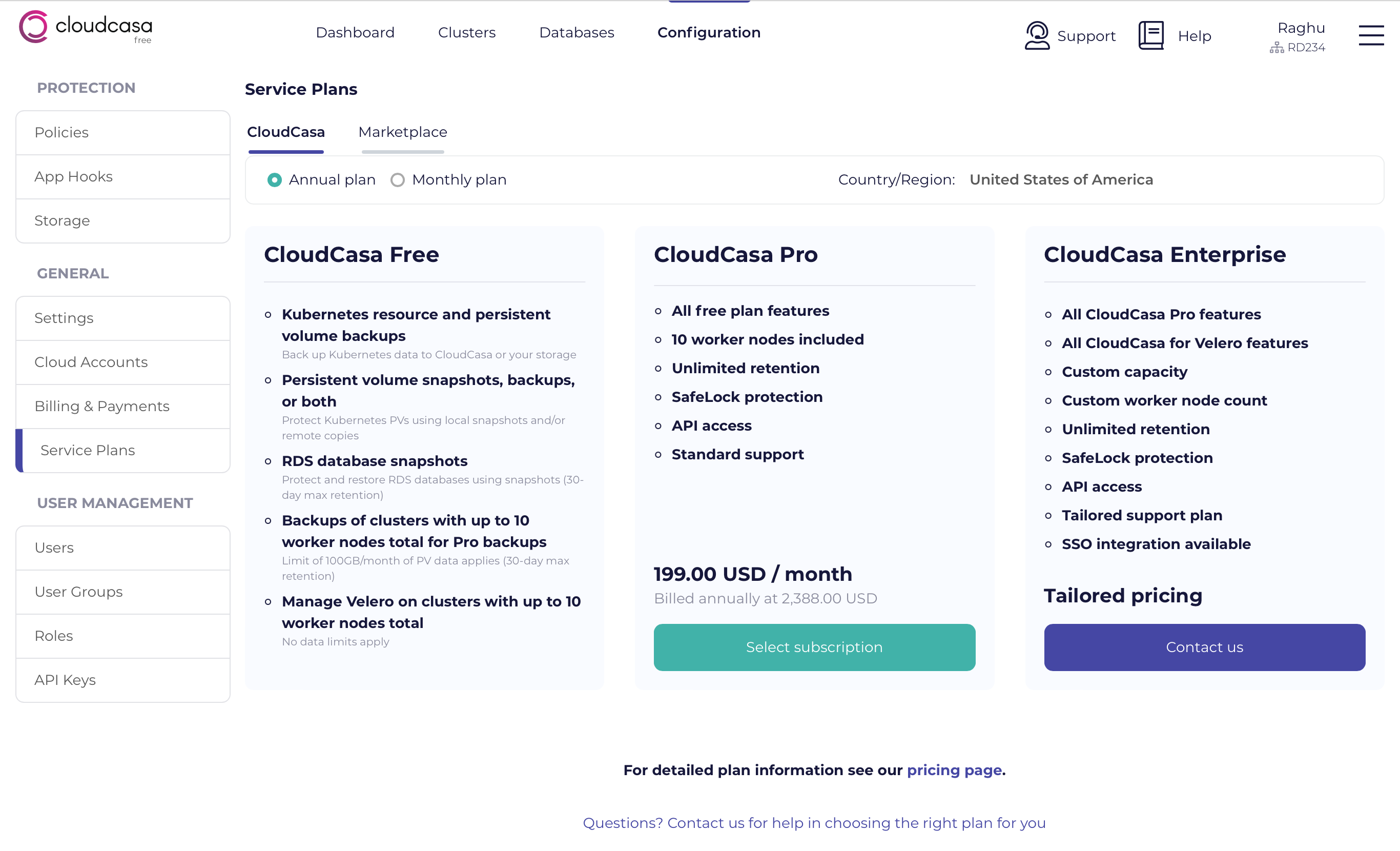 Tip
For the latest information about the available service plans, see CloudCasa Pricing Plans. To find the CloudCasa Service Plan that best meets your business needs, contact Catalogic CloudCasa Sales casa@cloudcasa.io.
When viewing or selecting a plan, you should choose "Monthly plan" or "Annual plan" in the top left corner of the page.
Before subscribing to a plan, you should select the proper Country/Region in the upper right of the page. If you already have an active subscription, the Country/Region cannot be changed. Contact support if it is incorrect.
If you choose to cancel your subscription, it will show the cancellation as pending until the end of the current renewal period. If you wish to cancel your subscription with immediate effect, contact support or speak to your Catalogic sales person.
For more information about the available service plans, see the CloudCasa web site or contact our sales team.