Overview of Databases
CloudCasa allows you to protect Amazon Relational Database Service (RDS) cloud databases using the same policies you use for your Kubernetes clusters. This is convenient for applications that run in Kubernetes and rely on RDS databases for storage.
From the menu bar, go to Protection > Databases Overview, and you will see a list of cloud databases that have been discovered by CloudCasa. You must have configured your AWS account(s) under Configuration/Cloud Accounts for RDS DB instances to appear here. In the list of database instances, you will see the associated accounts and availability of recovery points. You can quickly create a restore job for a DB by clicking on its Restore icon in the table.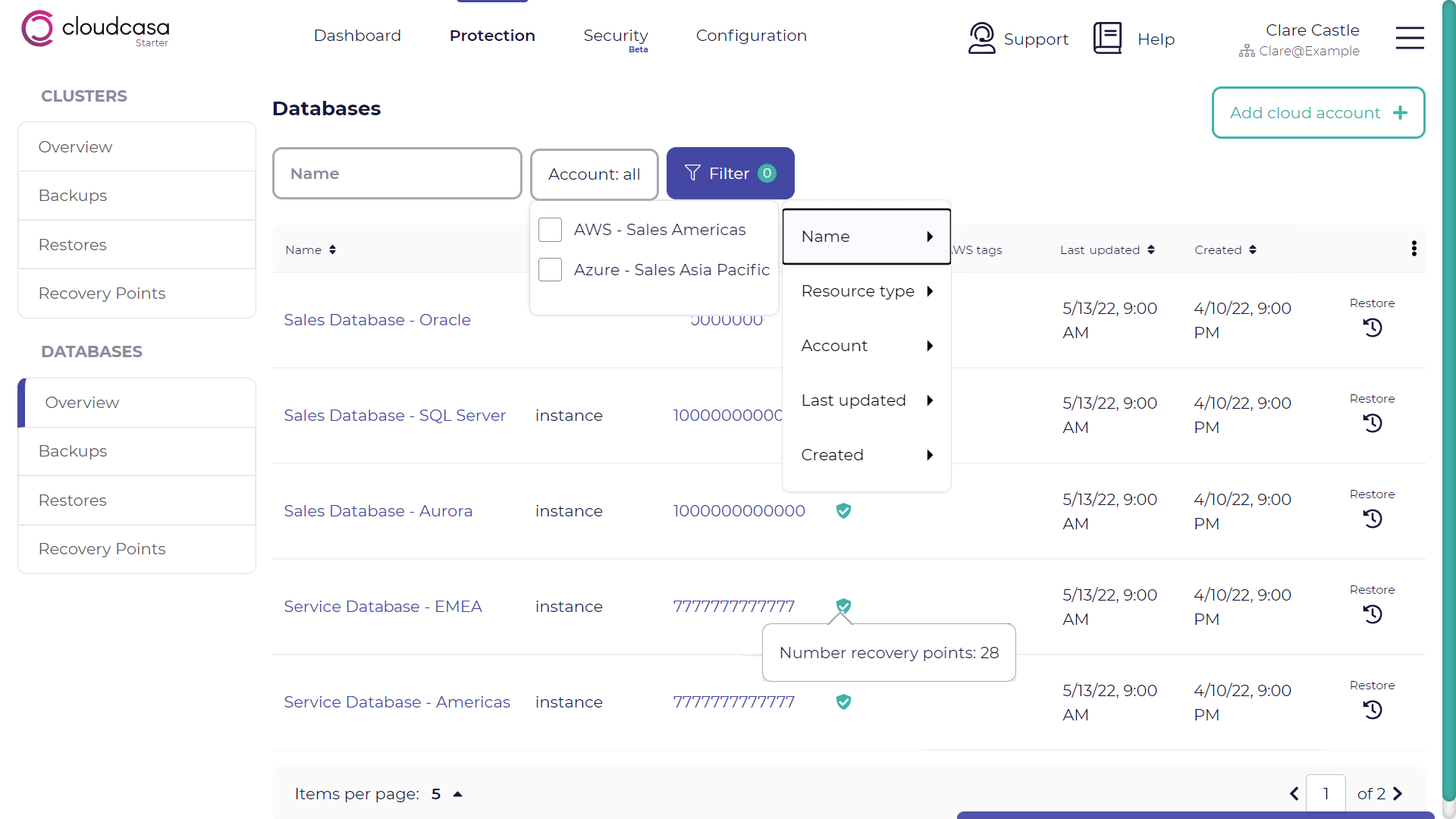 If you haven't yet added your AWS cloud accounts, you can do it quickly from this screen by clicking on the Add cloud account button at the top right.
See also
For more information about configuring cloud accounts see Cloud Accounts.
Drill down on any item in the database instance list and you will see the protection summary screen for the DB, which includes tabs for backup jobs, restore jobs, recovery points, and protection activity.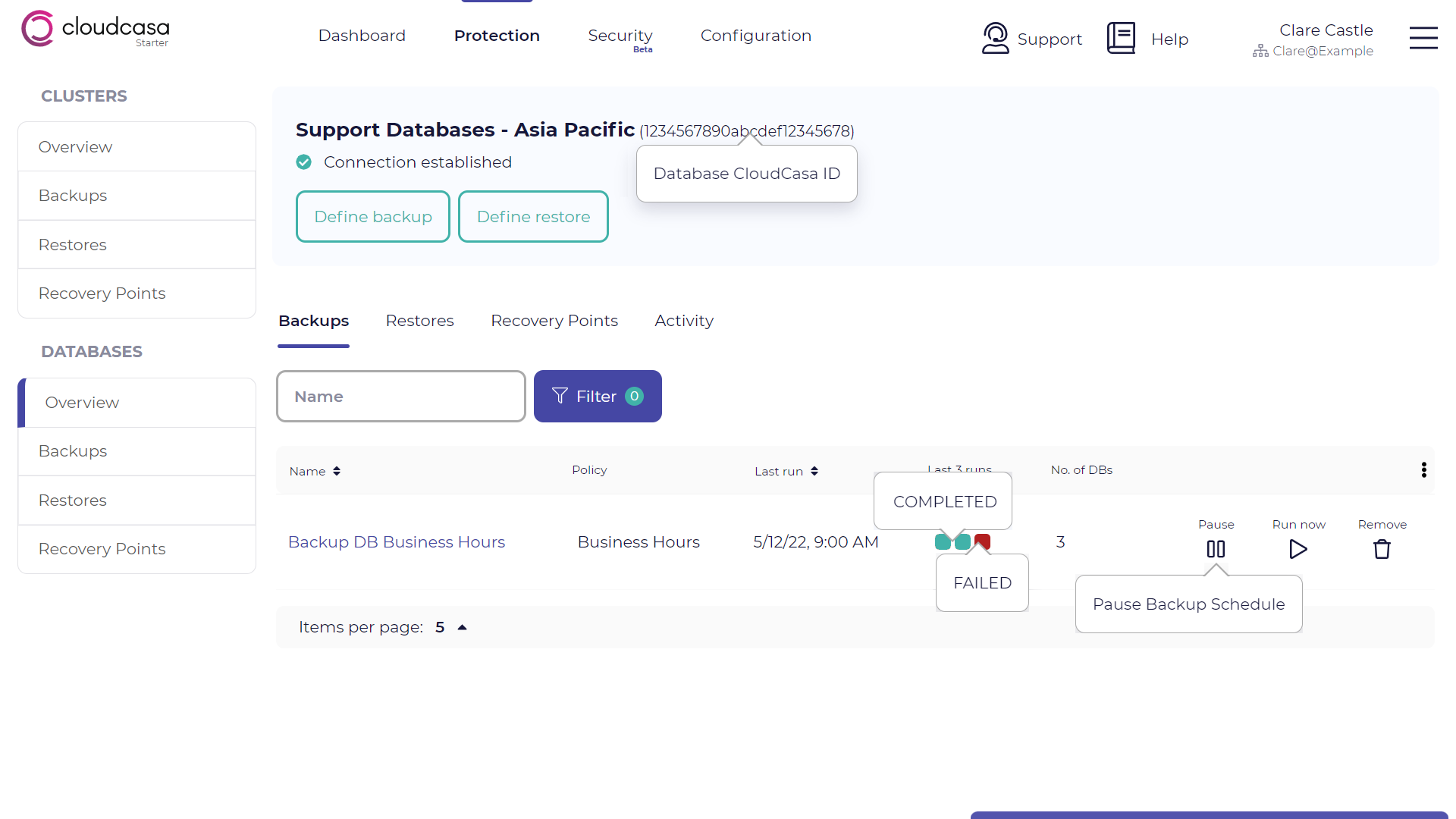 See also
For product information about Amazon RDS, see the AWS documentation: